Battling underage drinking
Posted:
Updated: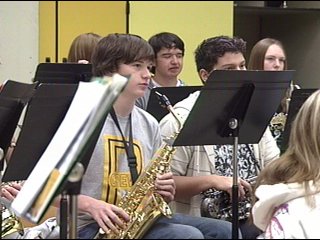 NACHES, Wash. -- The Naches Valley Community Coalition is one of 80 groups in Washington working to prevent underage drinking. They've seen success in the five years since the effort was started.
The group is motivated by the alarming teen drinking statistics.
"Research tells us that most kids that do start drinking start drinking in the 7th or 8th grade and so much of the curriculum is designed at the middle school level to get ahead of the curve," said Dustin Shattuck, community coordinator.
Programs have helped the Naches School District actually change some of the numbers and they are very encouraged.
"There is a 10 percent decrease in our 8th grade 30 day alcohol use rate so we're making strides in the right direction," said Shattuck.
The coalition involves prevention programs, an intervention specialist. Students play a large role, speaking at community events and educating their peers.
"I know we have a problem with it and as a confident person I fell like we should kinda take a stand," said Kelsi Taylor, sophomore, Naches Valley High School.
The town hall meeting is Thursday night from 6 to 8 at Cleman's View Sports Complex.
Naches isn't the only community holding a town hall event Sunnyside, Yakima and Toppenish will also hold meetings.