Body found in Finley
Posted:
Updated: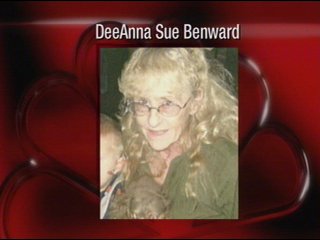 FINLEY, Wash. -- The body of a woman from the Finley area was found near a canal ditch in Finley Tuesday afternoon.
Benton County Sheriff's Deputies say a Columbia Irrigation District employee found 57 year old Deeanna Sue Benward's body near Piert and Meals Roads.
An initial investigation shows Benward drove her car down Piert Rd. and then veered off, driving through fields, fences and trees before her car got stuck in the mud. Deputies say the vehicle was locked when they checked it. They say after her car got stuck, Benward walked to the canal, got in the water, then came back out. Her body was found about 12 feet away.
Captain Steve Keane with the Benton County Sheriff's Office explains, "It appears that she only went into the canal waist deep. Just based on what I know now, just to speculate, I would think that more than likely there's a medical condition there."
Investigators found clues that Benward may have suffered possible health issues. Her neighbors say she experienced a similar driving episode about a week ago. Her family says she is on medication for migraine headaches and had migraines last week. She also had a stroke six years ago.
The exact cause of death is not yet known. An autopsy shows she didn't die from trauma in the car, or from a stroke, but Benward reportedly weighs less than 90 lbs, meaning she could have easily died from hypothermia. The coroner is still waiting to get a toxicology report and tissue exam back. Authorities are calling this an accidental death.