Winery Dogs Wine Tours
Posted:
Updated: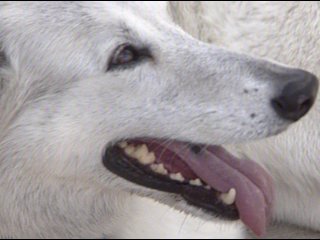 BENTON CITY, Wash - Our region is known for it's wine tasting tours. Some people enjoy the wine while others visit to see the friendly winery dogs. Now there is a new service that allows people to meet these famous dogs.
Gary Davis with Racing Limos of Tri-Cities is introducing his Winery Dogs Wine Tour.
"People want to be friendly with animals and it just creates a whole other atmosphere for the whole experience," explains Davis.
One of his stops includes Sleeping Dog Wines in Benton City whose name comes from their friendly companion, Aurora.
"She will just go running off and gleefully meet the customers and hang around and just provide a persona that's all about happiness," says Larry Oates, the winery owner.
Aurora, the nine-year-old white shepard mix, is featured on the wine labels and even T-shirts. Fame aside, Aurora knows she has a job to do.
"She has taught herself to be the social director for the winery. She will go out and greet all the cars as they come and make sure they safely make it into the winery as opposed to wandering over to the house," explains Oates.
Aurora has even been featured in the book "Wine Dogs U.S.A."
"Some of the folks who have become regulars here at the winery come and the first thing they ask is 'how's Aurora? Dogs and wineries just seem to have some sort of connection," says Oates.
Next up on the tour is Tapteil Winery, also in Benton City, to meet Argus the five-year-old-black poodle.
"He has got quite a personality and loves to greet people. He will stand out front on the pavement like a statue and wait till people get out of their car and then lead them into the winery and show them around," explains Jane Pearson, owner of Tapteil Winery.
Just like Aurora, Argus has specific job duties.
"He is in charge of reception and security," says Pearson.
Argus has his own wine, a T-shirt and his picture in "Wine Dogs U.S.A.".
It may not be just the taste of the wine that brings people back to the wineries, it may be the dogs too.
There are multiple stops available during the tour. If you're interested in meeting the winery dogs you can give Racing Limos of Tri-Cities a call at 509-628-1593.