Police get new tool to combat "Chronic Nuisance Properties"
Posted:
Updated: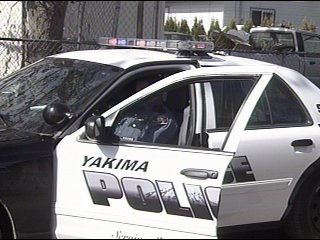 YAKIMA, Wash. -- Lawmakers wouldn't touch it, so city council members are taking matters into their own hands adopting an ordinance to control "chronic nuisance properties."
This ordinance not only goes after people creating nuisance, it also targets the people that allow nuisance to happen, that is landlords and property owners, by hitting them in the wallet.
During the day people go about their business, but at night things change for many Yakima neighborhoods.
"We don't let any of the kids outside and we have a 13 year old," said one Yakima resident.
People know the problem houses. "We see people walking up and down the street wearing colors and I see people going in and out of houses wearing colors," said the Yakima.
And usually so do police yet, landlords don't always know or care to know what happens on their property. That's where the new "Chronic Nuisance Property" ordinance becomes helpful, if a property is deemed a nuisance the property owner may be held liable.
"Warnings sometimes are effective, but when they're not effective when you hit the wallet that tends to impact folks," said Lt. Mike Merryman, Yakima Police Department.
After a certain number of complaints the Chief of Police can declare a property as a "Chronic Nuisance Property." The penalty can be up to 500 dollars a day, to the landlord that doesn't fix the problem. The ordinance is broad and covers everything from prostitution to criminal gang activity, basically anything illegal by state or local code.
Merryman says the broad nature of the ordinance addresses concerns over racial profiling.
"What is the activity? What's taking place? It's not who's doing it, it's not what race," said Merryman.
The city has a burden of proof to meet that includes records of complaints and criminal activity. The fines don't come without warning, people with "nuisance properties" will be given written notice through first class mail or be personally served. Then they'll have 30 days to contact the city about the problems with the property.