State supt. tries to repair post-DUI image; but is he doing enough?
Posted:
Updated: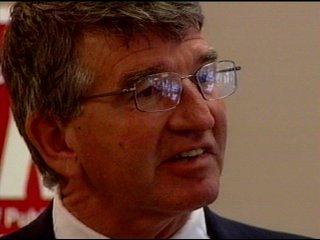 KENNEWICK, Wash.-- It's been a rough month for Randy Dorn, elected for and praised because of his work to eliminate the WASL.
After his DUI in March, he's been actively trying to polish his tarnished image. But is he doing all he can, or is there more he can do to teach students and help his career for the future?
In a new public service announcement, Dorn admits his guilt and also warns students on the dangers of drinking and driving, just in time for prom season.
But is he doing all he can to show he's made a mistake? Some say he's not going far enough.
"I think what he's done is he's tried to in some respects explain away the condition, by talking about how he just barely went over the alcohol limit and how it doesn't impair his capacity to serve publicly," says Columbia Basin College political science professor, Gary Bullert.
Part of the problem experts say is Dorn is not only an elected public official, but in charge of our children's education, meaning character is even more important.
"I would say that its probably in the "C" to "D" range if you wanted to grade the superintendent. He's in a kind of special relationship because of his role in education," he says.
In an age where politicians have become increasingly synonymous with scandal, election consultants think he's at least on the right track.
"It's important go get out front very early and to be forthright and forthcoming with the whole situation," says Sean McGrath, a consultant for political candidates [for full disclosure, he is also the current general manager for the Tri-Cities Fever.] "He appears to have done that, to be in the process of doing that now."