Teens continue to text
Posted:
Updated: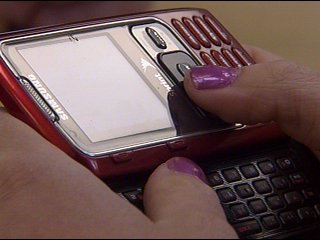 RICHLAND, Wash-- A new report released by the Pew Research Center only puts into numbers what teens have known for years--texting is now the most popular form of talking to one another. While kids might see the fun in it, some adults say the trend could lead to some bigger problems down the line.
During lunch time at Richland High a number of kids are hungering not for food, but to be in-the-know. And all it takes is a little text message.
"Depending on the day, I can text like pretty consistently throughout the day. Every 2-3 minutes," says one student.
New research shows the cell phone is the number one way teens talk to each other. But it's not their voice doing the talking; it's their fingers. Nationwide the numbers are staggering-- three out of every four teens have a cell phone and about a third send at least 3,000 texts a month. And we found kids who say sometimes they just couldn't get enough. Student counselors say the habit is concerning.
"What I don't like to see is the way they have to communicate now is all by letters," explains John Richardson, who works with students. "They don't communicate face to face as well anymore I don't think and that's something that's going to develop into quite a problem later on."
Even some students say they put off homework to text. The school doesn't allow electronics in the classroom or the hallways. But teens have found a way to do it anyway. That's why teachers are cracking down.
"If the phone's being used or an i-Pod is out, and it's an infraction, the teacher would take the phone. If it's the first infraction, the student will get it back at the end of the day. If it's fraction number 2, a parent has to come pick it up," says Ryan Rettig, vice principal.
One way to fight the addiction is to go cold turkey. Another is to have your kids pay for their texts.