Changes to state basketball tournament may affect Yakima economy
Posted:
Updated: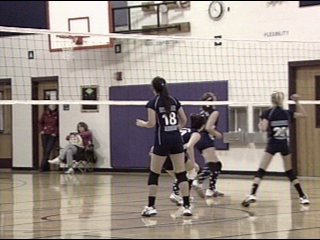 YAKIMA--Changes are coming to the state high school basketball tournament.
The Washington Interscholastic Activities Association voted this week to downsize postseason play.
Since 2007, Yakima has hosted the 1B, 1A and 2A state basketball tournaments. Each tournament lasted four days.
The Yakima Valley Sports Commission estimates those twelve days helped book more than 10,000 hotel rooms and generate $7.5 million for the Yakima economy.
On Friday, April 23, the WIAA voted to downsize postseason play.
"I'd heard rumors that they were going to make some changes, particularly the three weeks of tournaments, they were going to get down to two," Gene Rostvold said. Rostvold is the WIAA's tournament director for Yakima. "The one-week [of tournament play] really takes me by surprise."
Those tournaments will be one day shorter next year, with fewer teams involved.
"Instead of 16 teams in each tournament, there will be eight teams from two separate classifications, all the same weekend," Rostvold said. The WIAA also announced a change to a modified double-elimination format.
Rostvold said the WIAA's shrinking the field because of rising facility costs, a lack of interest in consolation round games, and to eliminate overlap between winter and spring sports.
He doesn't expect any immediate job loss from the decision, but thinks Yakima will be out millions of dollars.
Rich Austin at the Yakima Valley Sports Commission isn't so sure.
"I'm disappointed that we're losing some basketball," Austin said. "But, on the other hand, it's not devastating for us, because we do have some events that we can move in to those dates that were taken ordinarily by the basketball tournaments."
Austin expects the Northwest Jamboree Volleyball tournament to at least make up for losing one week of games.
The Jamboree moved from March to January to make room for hoops when a third tournament came to Yakima in 2007. Since then, the Jamboree went from hosting more than 200 teams to about 125.
Moving back to a more desirable time of year could fix things, and give local businesses a whole new ball game.
Austin thinks the Yakima Convention Center will also play a big role in bringing in events next March to help replace the tournaments.
The WIAA hasn't announced yet which classifications will play in Yakima in 2011.