Generations of campers say good-bye to Camp Roganunda
Posted:
Updated: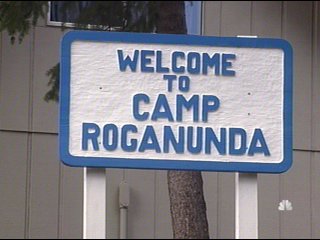 CLIFFDELL, Wash. -- Generations of children learned confidence and built lasting friendships at Camp Roganunda. But, it costs a lot more to operate now and fewer children sign-up. So, the camp will close.
The steps back to your cabin, the rush to dinner, it's easy to imagine or remember Camp Roganunda full of children. Camp Fire USA was started in the Yakima Valley in 1913. Camp Roganunda was built in 1923-24. The Executive Director estimates that more than 10,000 people have stayed at the camp.
But, decades and generations later the Camp Roganunda legacy is coming to an end. Lisa Wallace was a third generation camper and now board president.
"To walk into a camp that's almost 90 years old and lock it, lock the gate, is something that that responsibility weighs heavy on my shoulders," said Wallace.
The local Camp Roganunda Council will cease operations July 1st, future Camp Fire activities will be organized through the national organization. The camp once bustled with activity, serving 500 children a summer, but last year attendance numbers dropped below 90.
"I worked for years in juvenile justice and I think it's a tragic parallel that at the same time we have a community where children are killing each other at a rate that's alarming we don't have children accessing the outdoors, accessing developmental programs. There are kids right here in our valley that have never been to the mountain, that have never experienced a Camp Fire sing-along," said Wallace.
Camp Roganunda is on leased US Forest Service land, the property will now be sold along with the Camp Fire USA office on Lincoln Avenue in Yakima.
"So I guess I hold tight to the idea that the right buyer will see to it that it's treated with respect," said Wallace.
The board will be holding a celebration on July 10th in honor of Camp Fire's presence in the Yakima Valley. It's from noon to seven at Camp Roganunda, anyone who's been involved with Camp Fire is invited.