Yakima activists weigh in on Arizona immigration law
Posted:
Updated: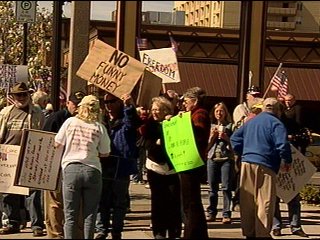 Yakima, WASH-- To say Arizona's new immigration law has been controversial would be an understatement.
Supporters think it enforces the country's laws. Opponents claim it forces the police to racially profile. One thing is for sure, Arizona now has the toughest immigration law in the country.
Arizona's law basically makes it a state crime to be in the state illegally. It directs police to stop people they suspect of being undocumented. Pro-immigration activist Tomas Villanueva fears what could happen if such a law came to Yakima. "I think stopping people will create that people will not cooperate with the police if they know police will be enforcing immigration law. That a lot of crime will go unsolved or unreported", he says.
Villanueva also thinks Latinos in Washington and around the country should boycott Arizona. On the other side of the debate, Robbie Byrne, a member of GrassRoots of Yakima supports the governor of Arizona calling the new law "a good first step". But Byrne believes the federal government has not handled the illegal immigration problem. ... and that lead to Arizona taking action. "I just wish that we don't have to state by state take on the federal government", she explains.
This Saturday Latino groups will be marching from 10:30 until noon in support of pro-immigrant reforms like a path to citizenship for people in this country illegally. This May Day Rally begins at Miller Park. It is an annual, national event, but organizers say the new Arizona law makes it even more important. Anti-illegal immigration groups like GrassRoots of Yakima County will also be demonstrating on Saturday at the corner of Yakima Avenue and First Street.