Stop or go on the issue of Red Light Traffic Cameras
Posted:
Updated: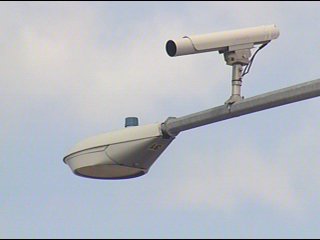 YAKIMA, Wash. -- We've all done it, sped-up just to squeeze past that red light, then hope to not get caught, well now you may have to pay. City council will decide to stop or go on the issue of red light cameras at Tuesday's council meeting.
"You always see a lot of people just squeezing by at the last second, it could cause an accident," said Justin Eddy.
A traffic cam detects when cars run red lights, then snaps a picture of the license plate, often times you're just mailed the ticket. There are 107 traffic lights within the City of Yakima the cost of a red light cam ticket is $124. Putting traffic cams on some of those intersections would not only bring in revenue, but may also deter drivers from running lights in the first place.
"Cause that would for sure tell me to stop, I can't get anymore tickets," said Eddy.

"If folks won't abide by law voluntarily then you know there's that monetary incentive not to violate the law," said Lt. Mike Merryman, Yakima Police Department.
Yet, not everyone likes the idea of traffic cams.
"You know, we have enough police officers, why aren't they catching people going through red lights and I just want to know where the money is coming from," said Char Matthews.
The traffic cam companies usually install the systems for free then lease them to the city for a monthly rate. But, it could cost in other ways, a study of cities showed, installing lights in Yakima could increase filings with the court by up to 21,000, doubling the workload for court staff.