Finley man opens his home to a veteran in need
Posted:
Updated: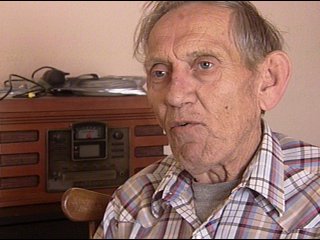 FINLEY, Wash. -- Last Veterans Day we aired a story on homeless vets and one Finley man decided to help by offering up his home.
At our KNDU Family Food drive in March, Clarence Zimmer came approached us and said, "you know that man with cancer in your story on homeless vets? He's now living with me."
That man is Craig Ludwig. He was diagnosed with lymphoma, prostate and bone cancer. Last fall, we profiled him as a homeless veteran at the Pasco Mission.
Ludwig says, "The cancer has moved into my bones and I've got a lot of back pain. But it's nothing I can't handle."
Zimmerman recalled, "I was watching the piece on the news there and was sitting in the chair and tears start coming to my eyes." He says that night, we went to the mission, found Ludwig, and asked him if he wanted to live with him at his Finley home. Now 7 months later, the two are still roommates and Ludwig has a bed of his own.
In the story of Ludwig's life, this is his final chapter. A veteran of Vietnam, Ludwig is trying to write down his autobiography. But no matter how much longer his story will go on, it will have a happy ending."
"I've got a home to come to. Yeah, it's not my place but in a way it is, because like I said, Clarence and I have become very close friends. It's coming home." Said Ludwig.
Ludwig has been able to buy a car with what little disability money he gets. Now he travels all across the Northwest, visiting places he used to live when he was younger.