Influx of new restaurants in Kennewick
Posted:
Updated: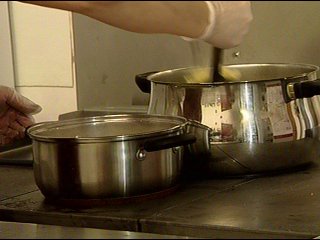 KENNEWICK, Wash.-- Eleven new restaurants have opened in Kennewick since the beginning of the year. City of Kennewick data shows that's more than in the years before. In the same time period of 2009, 10 opened; in 2008, 7.
Carl Adrian, President of the Tri-Cities Development Council, says the increase is a good thing. He explains, "The idea that we're seeing new retail businesses, in this case, restaurants, hospitality types of businesses, open up in the community, I think is an indication of the strength of the economy." Adrian sees the new restaurants as a sign of banks being willing to lend big dollar amounts, more people moving to the Tri-Cities, and more people spending money. He also notes that new shops, mean more jobs.
The latest restaurant to open is Debby's Brown Bag Deli off Edison St. in Kennewick. The owner, Debby Bowden, says she's not worried about competition with all the other new eateries. She says, "No, mine is made to order fresh. I'm unique in the way that we have a drive-thru. A person can call ahead of time with their sandwich order and drive through, pick it up and be on their way." She also says the deli is open early, for breakfast and lunch only; when most other new restaurants are lunch and dinner.
The City of Kennewick says more restaurants are scheduled to open this summer and fall.