Police search for homicide suspect
Posted:
Updated: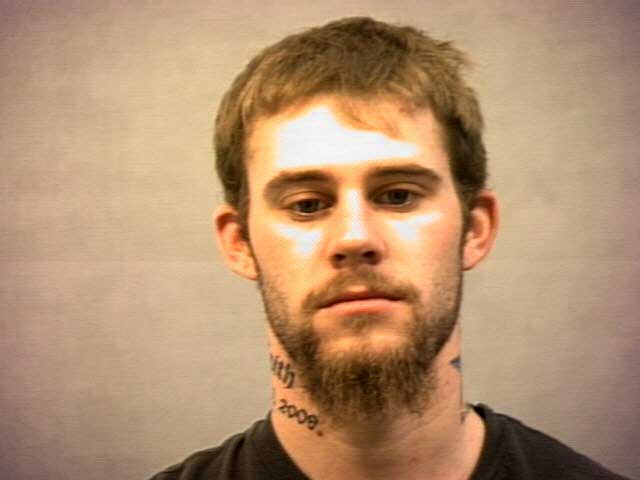 PASCO, Wash. -- Pasco Police are investigating a homicide and have a warrant out for the arrest of 22 year old Kurtis Chapman. He is wanted for murder and his bail is set at $1 million.
The victim has not been identified yet, but police say she was a 19 year old woman from West Richland, who was almost 9 months pregnant. She was found dead in the 400 block of North Waldemar Avenue in Pasco Monday afternoon. Police say that is where Chapman lives.
Officers also say Chapman has had many run-ins with the law and he is their main homicide suspect. Chapman is 5' 8", 150 pounds, with brown hair and blue eyes.
His myspace page shows many messages from a 19 year old woman named Shenay Greenough. The messages say things like "I love you" and "I will wait for you."
West Richland Police have confirmed that Greenough was reported missing this past week. Many of Greenough's friends believe she is likely the one who was murdered.
"The guy she was last seen with, Kurtis, lived in Pasco and is known very well in Pasco. And all of a sudden a 19 year old from West Richland is found in Pasco, so it's obvious it's Shenay," said Summer Dallas, a friend of Greenough.
Pasco police have not confirmed the victim's name yet, but they say they found the victim's car around 6 PM Monday; then her body at Chapman's home a short time later.
Jeannie Lundgren is Chapman's neighbor. She said, "He's a volatile, easy to anger type of person."
Captain Jim Raymond with the Pasco Police Dept. said, "We are actively right now, looking for him and we continue to investigate and process the crime scene, and we're going from there."
This is an ongoing investigation and we will bring you the details as they develop.
Story posted Tuesday morning
Pasco Police are looking for a 22 year old man wanted for an alleged homicide in East Pasco. They're calling him an acquaintance of the victim.
Officers want to talk to Kurtis Robert Chapman. They say he's 5' 8", 150 pounds, with brown hair and blue eyes.
Franklin County prosecutors are requesting an arrest warrant.
Police found a woman's body at a home on Waldemar Street yesterday. They have not yet released her identity, but it is believed she is a 19 year old woman from West Richland, who was 8 months pregnant.
Previous Story
Monday, May 10th
Police are being very tight-lipped about a "death investigation" in East Pasco.
We've learned a body was found around three [Monday] afternoon but police won't tell us where. They're also not releasing the victim's name. We're told officers are actively seeking a suspect at this time, though no suspect information has been released.
The Franklin County Coroner tells us detectives have sealed off the scene and he won't begin work until Tuesday.