Local company creates "oil eating" product
Posted:
Updated: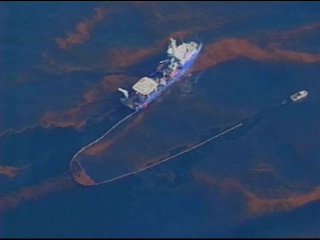 A local company has designed a product they say will literally eat up oil and turn it into water. Now they want to take it to the Gulf Coast to help out. The company, Infinite Green, created Bio-Rem 2000. It is designed to eat up oil, just leaving the water behind.
Kevin Santillie helped create the cleaner. He said, "It is designed specifically to consume hydrocarbons. That's what it does as quickly as it worked. That's what its doing, consuming that."
Infinite Green says the product was recently perfected. But unlike other clean-up products, the creators say this one is different.
"Our product is specifically designed to eat only the hydrocarbons. So you bring a bird to us that's covered with oil, we can spray it down with our surface cleaner and that bird will rid itself off all the crude oil and still be able to float and fly and act like nothing happened," explained Mark Lowary, Co-owner of Infinite Green.
The goal is to take the product to the Gulf Coast and help out in the oil cleanup. They want to take the oil off the surface, and remove it from plants, animals, the shoreline, and the rest of the environment.
Right now they are trying to contact the Department of Ecology and BP down in the Gulf, but as of now, have heard no response.
"It'll come in a more concentrated form and it will just actually be added to the water application to the ocean and it'll take care of itself," said Santillie.
Infinite Green leaders say they will continue to reach out to try to get their product to the gulf to assist with the clean-up.