Wapato Girls' Tennis: Returning to The Top
Posted:
Updated: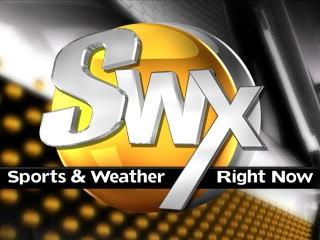 WAPATO, Wash. -- In life, nothing is given to you. Nobody knows this better than the senior girls tennis team at Wapato, who, after 4 long years with the program finally put Wolves tennis back on the radar.
Wapato girls' tennis is led by 5 seniors, who are guided by 1981 Wolves tennis state champion Mark Villegas. Villegas and the Senior Crew helped the girl's bring home the team's first league title since 1999 with a record of 12-1.
"We just knew we had to come out this season and try our hardest," said Senior Ariel Valdez. "We knew we were going to be strong, but we didn't think we were going to be this strong."
A sense of belief tells only part of this story. Even the girl's head coach did not seem sold that his team could be as good as they are today.
"Actually, I think the girls got a little upset with me, because I kept talking about our boys' team," said Villegas. "I think that kind of upset them, motivated them to do well this year."
Now, anyone who steps on the court against the Wolf Pack knows the team is for real.
"Now for them to be at this level, and see other teams coming after us and trying to beat them, it's good for them to realize they got to step up their game each and every match," said Villegas.
"He expects a lot out of us," said Senior Belen Garza. "He expects the best."
The next goal, to take home a team district title. That has not been done since the mid-70s.