Ams' Kruise Reddick is 2010-2011 Captain
Posted:
Updated: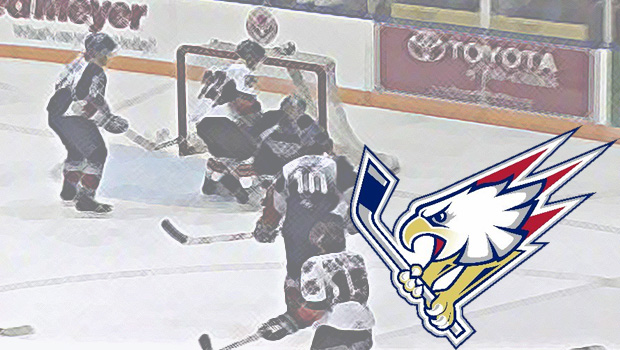 KENNEWICK, Wash. (by Tri-City Americans) -- Tri-City Americans' Governor/General Manager Bob Tory announced today that 20-year-old forward Kruise Reddick will be the team's captain for the upcoming 2010-11 season. The announcement came less than a week after the Americans' 2009-10 season came to an end in Game 5 of the WHL Finals. He will be the 22nd captain in the team's history.
Reddick, who will be entering his fifth and final season with the Americans, is coming off his second 20+ goal, 50+ point season. In 252 career games for Tri-City, the Manor, Saskatchewan-native has registered 71 goals and 197 points. Reddick is a career plus-59 and enters the 2010-11 season ranked inside the Americans' all-time top-20 in games played (252-13th), goals (71-20th), assists (126-14th) and points (197-16th). Originally listed by Tri-City in July of 2005, Reddick played his first full WHL season in 2006-07, making his WHL debut on September 23, 2006 vs. the Kelowna Rockets.
"It's an indescribable, amazing honor and I'm really excited for it," expressed Reddick. "It's a childhood dream come true." "It hasn't really sunk in yet, but I'm ready for the challenge, the added pressure and being that go-to guy in the locker room," Reddick continued. "I've had great examples to learn from over the past four seasons."
"Kruise epitomizes all of the qualities you'd expect to have in a leader, both on and off the ice," Tory explained. "The captain is a person who believes in his team and his teammates. He is the one who stands in front, the person who inspires others by his actions…as a former list player, Kruise knows what it takes to lead by example."
"It was a great playoff run and Kruise was front and center, providing leadership and a number of timely goals," said Tri-City coach Jim Hiller. "As our thoughts begin to focus on next season, Kruise has demonstrated all the qualities required to be an outstanding captain."