DOT, State Patrol say speed is cause of 395 interchange accidents
Posted:
Updated: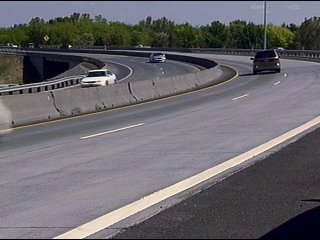 KENNEWICK, Wash.-- Recent accidents on the Blue Bridge interchange lead to new questions; are the roads unsafe??
On the other hand-- what if the problem is you, the driver?
Both the Department of Transportation and State Patrol agree, speeding is the real problem as you cross the Blue Bridge into Kennewick.
After being slick over the winter, improvements made to the road seem to show only speed is the problem.
The sixteen million dollar interchange was done to help make crossing into Kennewick safer. Before construction, accidents happened more than twice a week. Adding the extra lane has helped stop rear-end accidents, but State Patrol says now more people are speeding.
"Because of the way that its currently configured versus the way it used to be configured," says Sgt. Roger Wilbur, "It's also more conducive for people to not reduce their speed."
In fact, since grooving was completed in February, accidents are down to one every four days. In the twenty four accidents since then, WADOT says eighteen were caused by speeding.
"If there would be anybody to blame it would be the high speed," says project engineer, Moe Davari. "That really is the key thing here. It is clearly stated in the accident report it is relating to high speed."
Davari says the concrete on the interchange wasn't grooved properly until February. He says the reason is their contractor, KLB Construction, couldn't groove the concrete because of weather conditions. He says that's the reason the concrete appeared "shiny" before it was grooved properly.