Ulta gears up for a grand opening with free gift cards
Posted:
Updated: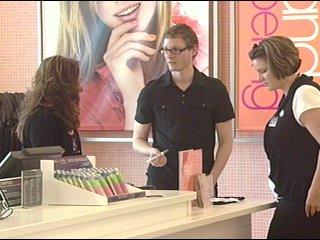 UNION GAP, Wash. -- Workers are putting the finishing touches on the shelves at the Valley Malls newest store, Ulta, a beauty and cosmetics store.
The grand opening is Friday at 9 a.m., then Saturday and Sunday, the first 100 customers each day, will get the chance to draw for gift card.
"We don't have anything like this to offer to our community, it is ultimately the one stop beauty destination for everything that you need," said Michelle Schomas, general manager, Ulta.
Ulta is one of a handful of new businesses coming to the mall, management is working on eight new leases including Mac, Coldwater Creek, and Children's Place. Property and sales tax revenue generate several million dollars for the local economy and these new stores offer local employment.
"We have about 15 people, we are hoping that with our great business I will be able to employ more people than that. And everybody is local all of my managers are from the area so we are extremely excited to be able to offer this to our community," said Schomas.
Mall management said by this Fall they'll have 98-percent of the mall area leased. Employees at Ulta put the finishing touches on stock as they get ready for opening day they're promising a good show for customers.
"We're not on commission so it's really just about having a memorable experience," said Schomas.
And if beauty products isn't your thing how about house wares? Bed Bath and Beyond is opening right next door later this Summer.