Detroit still in need of money for 2010
Posted:
Updated: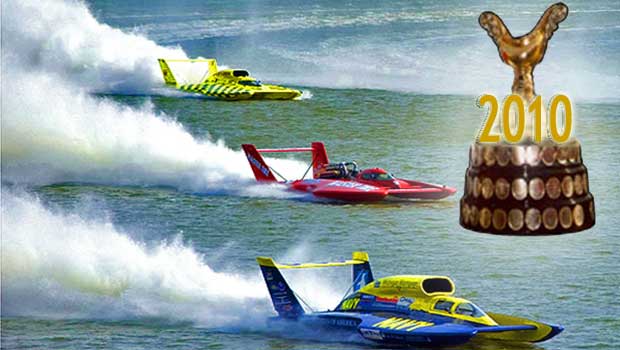 The Detroit News is reporting that the APBA Gold Cup is still in jeopardy of running this summer. Since losing title sponsor Chrysler Jeep Superstores, the Detroit River Regatta Association has struggled finding those lost dollars. For the last several months, an effort to find sponsors and collect donations for the race have been ongoing. Initially a mid April deadline was set by the DRRA to decide if the race would go on as planned. Now the race is still in doubt.
Organizers still need to collect $175,000 in the next two weeks for the race to run, or the 2010 Gold Cup will have to be canceled.
DRRA and APBA President Mark Weber told the Detroit News,"We're on course, but we're not where we want to be."
The loss of Chrysler Jeep was huge for the DRRA and the Gold Cup. They paid $400,000 of the $700,000 budget for the event. Efforts are ongoing to raise money for the 101st running of the APBA Gold Cup. Weber says, "We don't want to lose something else in Detroit and we are fighting to keep this alive. We all believe in this (event). We are prepared and trying to save an 80-year-old tradition in Detroit."

We do know a group seeking funds from the Gross Pointe Yacht Club made a presentation on Wednesday night to that organization, hoping to help in the fundraising efforts. U-5 driver Jeff Bernard was part of that group that made the visit, saying in a Facebook post, "the night went good" and "keep your fingers crossed." No word yet on any decision from the GPYC.
If the race in Detroit is canceled, that would leave only 4 races on the 2010 H1 Unlimited tour. The season is scheduled to begin in Madison on fourth of July weekend.
Detroit News story: GOLD CUP RACES FALL SHORT ON FUNDS
One of the sports online fan groups, Hydropage.com, has raised about $875 to help the DRRA so far, and is continuing to accept pledges. HydroPage.com administrator Lon Erickson has asked members to "spread the word amongst their business associates, friends, contacts, or anyone else who wants to help keep our sport alive. The sport has been through tough times before, it has survived, and will continue to do so."
To make a donation, DRRA donation forms are available: