Man drowns in the Naches River
Posted:
Updated: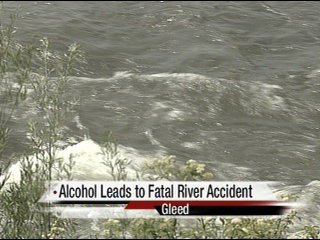 GLEED--A picnic turns tragic when a man jumps in the Naches River and is later found dead.
Witnesses say 46-year-old Ted Reuter of Tacoma jumped into the Naches River. Deputies think he might have hit his head on rocks while jumping in. They believe alcohol contributed to this accident.
Rescue crews were initially called to the 5300 block of Clover Lane at 1:05 p.m. Saturday.
Reuter's girlfriend told authorities that she, Reuter and another man had been picnicking near a trestle above the Naches River when Reuter jumped in the water.
Three hours later, a helicopter from the Yakima Training Center spotted his body west of the 40th Avenue interchange of Highway 12.
Water rescue teams from the sheriff's office and Yakima Fire Department couldn't launch boats in this part of the river. It took more than an hour before rescuers even found a safe place to enter the Naches.
"It's a very dangerous spot because the river's flowing rapidly, you don't know exactly how it's changing when it's flowing this high, bottom's changing, sandbars are changing."
Most of the searching had to be done by land and air. A plane from the Washington State Patrol assisted, along with the Gleed Fire Department, Yakima Fire Department, Yakima County Sheriff's Office and the Yakima Training Center.
Sheriff's deputies said Reuter drowned, but Yakima County Coroner Jack Hawkins tells KNDO the exact cause of death won't be known until an autopsy is performed.