Nuclear commission to meet at Hanford in July
Posted:
Updated: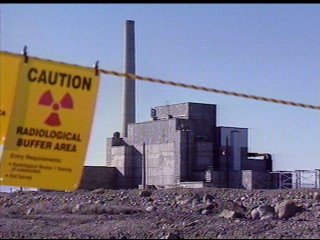 RICHLAND, Wash.-- The Blue Ribbon Commission on America's Nuclear Future will have its next meeting at Hanford July on 14th and 15th.
The Obama Administration created the commission in January to make recommendations on nuclear issues. The group says it chose to have the meeting in the Tri-Cities to see how a community near a nuclear site is affected. John Kotek, Staff Director for the BRC, says, "The Commission chose Richland because traveling to the Hanford Reservation provides a unique opportunity for the Commission to hear first-hand how diverse state and local constituencies are impacted directly by hosting a large nuclear facility."
Some Hanford waste has long been planned for disposal at a nuclear waste repository in Nevada. However, the Obama Administration wants to withdraw its application to build the repository at Yucca Mountain.
Senator Patty Murray says she wants the commission to see that taking Yucca Mountain off the table is irresponsible. She explains, "What I want them to see is that long-term storage is absolutely needed. The cleanup work we're doing at Hanford and the waste we will have has to go somewhere. There is nowhere to put it at Hanford."
Congressman Doc Hastings says "I take this visit for what it is – a political endeavor. The Blue Ribbon Commission was formed so that President Obama could terminate Yucca Mountain without having to answer the question of what next."
The Blue Ribbon Commission says it is not a site selection committee.