Garcia Named CBC Men's Head Coach
Posted:
Updated: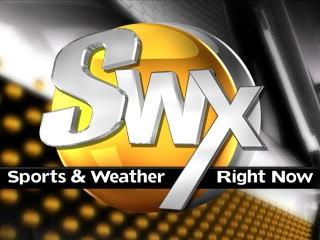 Pasco, Wash--
Garcia new CBC Men's Basketball coach
Rolando Garcia is the new Columbia Basin College men's basketball coach. Garcia has been the women's team assistant head coach for seven years, but his CBC basketball history dates back even further.
A high school standout at Grandview when the Greyhounds won a state championship, Garcia was the point guard for former CBC coach Ed Weidenbach when the Hawk men last won an NWAACC championship in 1990. Garcia went on to star at Northwest Nazarene College where he was named Honorable Mention All American.
Garcia inherits a team that graduated only one sophomore.
"I'm really excited, humbled, and grateful for the opportunity to coach in a program that I also played for. I am also eager to take on this challenge and to begin working with these young men in preparing them for the upcoming season in an extremely competitive region of the NWAACC. I have been extremely fortunate in being an assistant for CBC's women's program under Cheryl Holden. She has been a tremendous teacher, friend, and mentor. Replicating the success we shared in the women's program will be the tough task I will try to incorporate into the men's program, he says."
Garcia works at CBC as the Director of the U.S. Housing and Urban Development (HUD) Hispanic Serving Institutions Assisting Communities (HSIAC) grant. As head coach, he replaces Lane Schumacher who resigned earlier this month.