Sunshine and Wine doubles attendance since first event
Posted:
Updated: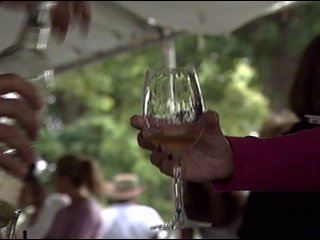 YAKIMA, Wash. -- The Sunshine and Wine event has doubled since it was first held in 2001. The event has become so popular they're splitting it into multiple events and they're even adding a local brewery to the mix.
We have sunshine and we have wine, by pointing out this basic idea the local wine event is boosting the Yakima Valley Economy.
"It reestablishes the Greater Yakima Valley as the go to place for the best wine tasting experience," said Mike Morrisette, Greater Yakima Valley Chamber of Commerce.
Sunshine and Wine is in it's ninth year, attendance has doubled from 300 the first year to an expected 600 this Summer. Now, organizers are capitalizing on the popularity and abundance of Sunshine and Wine by creating multiple events.
"From one concept has created three events. It's pretty massive the extent of hours is enormous we start in November planning," said Genipher Messer, Idea Marketing.
The live auction, dinner and wine competition is June 13th and is called the Ultimate Wine Experience. Sunshine and Wine is on June 26th.
"The winery's they enter this competition I mean it's a big deal in our area and so they send in their best of the best wine that they have," said Messer.

"As our wines begin to win awards and get recognition by the wine connoisseur we're finding we're getting more and more attention, more print," said Morrisette.
Morissette said wine events bring in people from all over helping local hotels, restaurants and other wineries. Yakima Craft Brewery will also be participating in Sunshine and Wine, organizers hope to add more breweries next year.