Pendleton School District ending classes early
Posted:
Updated: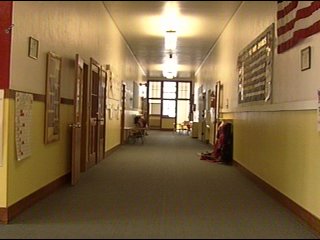 Oregon's latest economic forecast shows a budget deficit of nearly $600 million dollars. With that comes a 9 percent reduction for all state agencies through 2011. Because of this, the Pendleton School District is closing school doors this Friday rather than waiting until next week.
"It's one of these decisions where you feel like there's not a right decision," Superintendent Jon Peterson said. "Things are really tough right now in Oregon, across the Northwest and across the country."
The superintendent says they've already cut 10 days of classes hoping to bridge the budget deficit. But with these newest cuts, the schools will fall short of the required Oregon State Classroom time.
"In the state of Oregon there's an instructional hour minimum," Peterson said. "It varies per grade level. We have not met that minimum this year."
If schools miss the minimum two years in a row, penalties from the state can then kick in, but for now, Peterson says cutting more school days is only a quick fix to a long term problem.
The superintendent does say by closing school several days earlier this year it will allow the district to plan for a normal 2010 through 2011 school year. He says they don't expect to cut days the way they had to this go-around.
Right now some parents say they're worried about what to do with their kids next week. They tell us daycare is probably the best option for their young ones.
Many daycare centers in Pendleton say they are gearing up for next week and even making sure extra staff is available.