Jury released for deliberation in Korey Ward's arson trial
Posted:
Updated: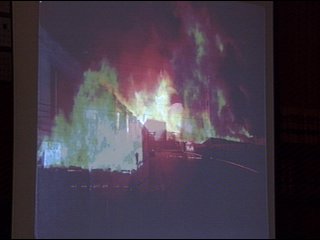 YAKIMA, Wash. -- Closing arguments were presented Friday in the Korey Ward arson trial. Ward's last trial resulted in a hung jury and he's been in jail now for almost 18 months. Both sides want some sort of resolution.
"It is your duty to decide the facts in this case," instructed Judge Michael Schwab, Yakima County Superior Court.
Seven individual counts of arson, one of them in the first degree, all different fires and cases the jury has to look at in deciding a verdict for Korey Ward. The prosecutor says the Mayday Mob was about more than skateboarding, he says they set fires in the Summer of 2007 and that Ward was the ringleader.
"We had a group of young man with an interest in fire, who enjoyed setting fires, unsupervised running around all hours of the night driving around just looking for places to light a fire," said Steve Keller, Deputy Prosecutor, Yakima County.
The case is based largely on testimony from two witnesses, Korey's former friends Nick Heilman and Eric Protsman. They place Korey at the fires. The defense points to the deals Heilman and Protsman made with prosecutors and questions their credibility as witnesses.
"Why should you be careful with Nick Heilman? Because he makes it up as he goes along. He has set so many fires that he doesn't remember all of them, he doesn't even know which one's are which," said Chris Tait, defense attorney.
The jury has pictures of damage, expert and witness testimony to base their decision on. Because the prosecutor has the burden of proof, he's allowed the last word with the jury.
"This trial is about seven fires that this defendant was personally involved in, either starting them himself or as the driver taking them to the locations," said Keller.
As the jury deliberates Ward leaves the courtroom with a thumbs-up to his mother. If Ward is convicted the sentencing could really vary, the sentencing guidelines depend on the degree of the arson charge and how many charges are brought against a person. We'll be sure to let you know when a verdict has been reached, the jury has been deliberating since around 11:00 Friday morning.