Walla Walla Coroner responds to concerns
Posted:
Updated: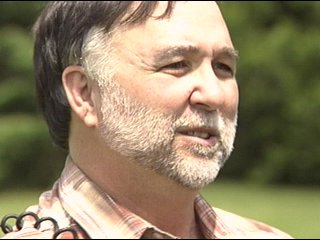 WALLA WALLA, Wash. -- The Walla Walla County Coroner is addressing concerns about his office. He says claims by law enforcement and county commissioners are out of line.
Walla Walla County Coroner, Frank Brown met with members of the press today. He says the comments and concerns made by law enforcement officials are unfair. He says he hasn't done anything wrong and is just following the law.
Last Monday, law enforcement officials expressed concerns about Brown. Among those include, Police Chief Chuck Fulton, Fire Chief Terry Thomas, and Sheriff Mike Humphreys.
"If I remember the letters correctly or their comments it was just a struggle to work with Mr. Brown. He makes it hard for them to do their job from a law enforcement perspective, also from the firefighters," said Commissioner Greg Tompkins, relaying the concerns.
But Brown says that's not true. He says he has no problems working with law enforcement or elected officials.
"But I do have problems when head of departments, elected officials take on a bullying aspect. I'm not one to be bullied," said Frank Brown, Walla Walla Coroner.
There are even concerns from people about not getting personal property back and not getting death certificates signed in a timely manner. Officials say it's also frustrating they can't attend autopsies.
"An autopsy is a private thing. There's no law saying law enforcement needs to be in that facility," said Brown.
There are also concerns that Coroner Brown conducts too many autopsies. But he says he's only looking out for the people.
"My job is to investigate to make sure there was no wrong doings. That there was no foul play and that their death was of natural causes," said Brown.
Commissioner Tompkins says there are no criminal findings against Frank Brown, just concerns.
As for Brown, he's up for re-election in November but at this point he says he not sure if he's going to run.