No challengers yet for State Rep. Ross
Posted:
Updated: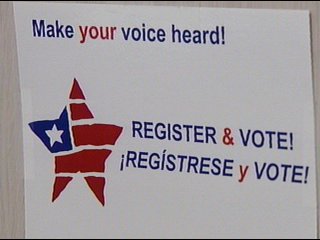 YAKIMA--We're midway through the filing period for public office and so far no Democrats have thrown their name in the hat for either open state representative seat.
Incumbent Charles Ross (Republican - 14th District) has no opposition at all. But, rather than being relieved, he tells KNDO he'll be disappointed if no one runs against him.
It doesn't take a rocket scientist to see this isn't the best time to be a Democrat, a poor economy and the ugly battle over health care has liberals in Washington, D.C. and Washington state on the defensive.
Vickie Ybarra nearly won a seat in the state legislature in 2008, losing to current Rep. Norm Johnson (Republican - 14th district) 53 percent to 47 percent. Things have changed.
"It was a much different time in the economy, it was a much different time in the country," Ybarra said. "There was a different mood in the country. I wouldn't expect that we could replicate that at this time."
Rather than a flood of folks aiming to replace the old guard, the filing period is passing in Yakima County with little fanfare.
The elections division usually does not see a lot of interest in the positions that are open to run for this year.
A quiet race for county auditor or coroner isn't surprising, but a 14th district state representative running unopposed hasn't happened since 1998, and only three times in the past twenty years.
That's where Charles Ross finds himself now.
"I plan to work hard whether I have an opponent or not," Ross said. "But, the system tends to work best when you do have an opponent, because it gives you a good chance to communicate your message and how our message is different from our opponents."
Despite her near miss in 2008, Ybarra won't run again. She's moving out of state and going back to school. In this conservative climate, the Democrat wonders if running is worth the effort.
"Do we divert resources from actually working on the issues to put into a campaign that takes a lot of resources when the chances of winning are very low?" Ybarra asked. "Or do we continue to work on the issues we care about and actually make things better in the community?"
Ross said he has raised about $20,000 so far and will campaign this summer, opponent or not.
The filing period ends Friday at 4 p.m. Mary Stephenson, Democratic Party County Chair, told KNDO a candidate will file for a 14th district Representative position on Thursday. Stephenson wouldn't say who it was other than noting the man is not a familiar face in politics but is recognized in the community.
She wasn't sure whether the candidate planned to challenge Ross or Johnson.
Selah business owner Michele Strobel announced in January that she would run against Johnson, but as of Wednesday had not officially filed.
Stay tuned to KNDO and we will keep you updated through filing week.
so we'll have at least one surprise before the deadline.