Kevin Taylor defends his wife on the stand
Posted:
Updated: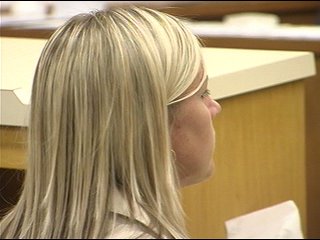 YAKIMA, Wash.- Michele Taylor's husband testified they were both home the night a student claims he had sex with her. Kevin Taylor says both he and Michele were home packing for a trip that weekend.
Kevin Taylor took the stand today for the defense. Earlier in the trial, teens testified Michele Taylor had sex with her student on May 9th of 2009. But Kevin says they were at home with her father that very same night.
"How could you be sure your red truck did not get started up and drive out your drive way at some point?" asked the defense attorney.
"Because I was there and I did not hear my pick up and I was awake talking to Terry in the living room so I would have heard my truck start up," said Kevin Taylor.
Kevin admitted he knew Michele was texting and calling her students. He says he had no reason to be suspicious.
"My relationship with Michele is fantastic and also as two teachers, we strive to take care of our students," said Kevin Taylor.
Kevin said they were both concerned about some of her students and were reaching out to them to help.
"Basically felt that he had no one to communicate to and he was able to communicate to Michele freely and I wanted to support that," said Kevin Taylor. The prosecutor cross-examined Kevin, asking why they didn't follow school policies about communicating with students after hours.
The defense plans to continue their case on Friday with the testimony of East Valley students.