Summer programs available in Yakima
Posted:
Updated: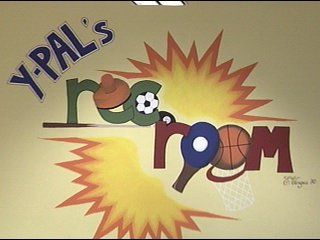 YAKIMA--It's one of the biggest days of the year for young ones: the last day of school. But how will you keep them occupied all summer?
There are plenty of places around town like the Police Athletic League, YMCA and Southeast Community Center offering activities.
At the PAL Center on Fourth Street, 25 kids will be back in the classroom on Monday through the Yakima Police Department's GREAT program.
The Yakima School District refers students who may need some extra attention through the summertime to make sure lessons learned during the school year aren't forgotten over the next few months.
"Reinforce, reiterate everything that we've already practiced," Sgt. David Cortez, Yakima Police Department GREAT Program, said. "The children are going to be participating and doing things like community service, they're still attending classes, they're going to be doing arts and crafts and athletics."
Kids stay in the GREAT Program for a week, but after that they can sign up for YPAL activities in the same building.
Or, stop by the YMCA on Naches Avenue. They offer day camp, sports and other programs for children.
Allied Arts on West Lincoln Avenue has many music and arts classes scheduled that you can sign up for online. Just go to the "News Links" section of our web site to find a link to the signup page.
In the Lower Valley, the Sunnyside Community Center will be open all summer to provide safe, fun activities for kids. Nonprofit Sunnyside's Promise will operate the center and hopes to offer a variety of different programs for children and their parents.