Become Mandi's Hero
Posted:
Updated: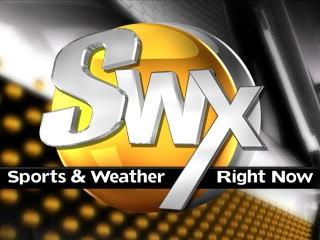 SEATTLE, Wash. (message from Seattle Thunderbirds and Tri-City Americans)-- We are writing to you today because we need your assistance to save the life of a female hockey player.
Mandi Schwartz, a 22-year-old member of the Yale women's ice hockey team, has recently been diagnosed with acute myeloid leukemia for the second time. She is currently on her way from her hometown in Saskatchewan to Seattle, and within the next 30-45 days she will need to have a stem cell transplant to survive. A donor who is a perfect match has yet to be found.
Mandi's donor advocate, Dr. Tedd Collins, a New Haven-based clinical immunologist, and the Western Washington Female Hockey Association (WWFHA), in conjunction with all local hockey organizations, are leading a local outreach search for cord blood donors. The T-Birds are contacting you because we need to find a pregnant woman of German, Russian, or Ukrainian descendants who is willing to donate cord blood. Time is critical. We need your help right now.
Dr. Collins has launched the "Become Mandi's Hero" campaign to coordinate efforts to identify a donor. We are asking for your assistance in locating potential donors. Some of the best ways you can help are by doing any of the following: LEARN MORE
Learn more about the cause. Visit www.BecomeMandisHero.net and join the "Become Mandi's Hero" Facebook group to learn about Mandi and the importance of being a cord blood or bone marrow donor. This is also the place to post messages of encouragement for Mandi, since her family checks it for her regularly while she is undergoing chemotherapy. You can also read some of the articles that have been written about Mandi by visiting:
Seattle Times Story Facbook Group
REACH OUT
Reach out to expectant couples. Any couple having a baby within the next 60 days may be able to help save Mandi's life! Visit www.BecomeMandisHero.org to learn more about the cord blood donation process. They have a special postcard brochure ready for distribution that explains the process. You can help by distributing this postcard at places where you may find expectant couples (malls, baby clothing stores, etc.). You can request copies of the postcard brochure by e-mailing info@BecomeMandisHero.org
MAKE CALLS
Contact OB/GYN offices or delivery hospitals. Through the "One Hour Hero" program, we are asking volunteers to spend one hour contacting OB/GYN offices or delivery hospitals to explain what we are doing. You will then ask them if they would help us by giving our postcard brochure to expectant moms that fit our needs -- those that will be having their babies within the next 60 days and will give birth to babies of Mandi's ancestry. For more information, visit http://www.becomemyhero.org/Mandi_Schartz/One_Hour_Hero.pdf DONATE
Donate the cord blood from your child's birth. This process is free and harmless for all involved, and it could save a life. In many cases the umbilical cords that could save someone like Mandi's life wind up getting thrown away. If you are expecting a child, visit www.BecomeMandisHero.org to learn more about the cord blood donation process.
OUTREACH COORDINATION
If you need further information or know of someone that fits the above profile and would like someone to provide them additional information. Please contact your us and we will put you directly into contact with the right people. We are also looking to get the word out further. If you are with the media and would like further information on this story, please contact:
Nina Ellen Keaney, keaneyne@aol.com We are hoping that by informing you of this urgent need, we will help save Mandi's life and the lives of many others. We appreciate any help you can provide.
Thank you for your timely consideration in the matter. We have only about 30-45 days to find Mandi a donor. Please help us in saving Mandi's life. For all we know, there may be someone in your community who could be Mandi's hero.