What happens after a Meth lab is busted?
Posted:
Updated: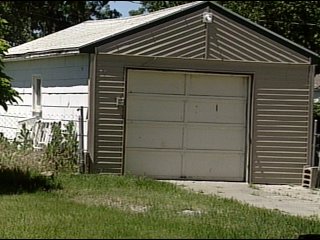 Police call them a public hazard, a danger for those nearby.
But what happens after a Methamphetamine lab is busted up? We wanted to learn more about the after effects of an alleged Meth lab in Kennewick recently raided by a SWAT team.
We talked with Kennewick police and the landlord of a house on Irving Street where the renters were busted last month for making Methamphetamine in their nearby garage.
"The toxic chemicals that are produced in making Meth makes it extremely dangerous and highly toxic," Kennewick police officer Tony Valdez said.
"It's those toxic chemicals that worry Roger Skaer, who rented out a house on Irving Street.
Last month the renters were busted for allegedly running a Meth lab in a 14 by 24 garage, only a few feet from the house.
"Since these last renters moved in it's been raided twice by a SWAT team, once for a Meth lab and now my garage has been condemned by the Health Department," Skaer said.
Condemned and expensive to clean up. Roger says it all falls on him.
"I'm either looking at 10 to 15 thousand dollars to clean it up, or bulldoze it, level it and start over at my own cost."
And police tell us, after a drug bust, there's only so much they can do to help
"Getting those people out of their rentals or out of the garage in the Irving case is our job, but Meth labs do pose a hazard and a problem for the landlords because they are left with a mess," Valdez said.
Right now Skaer says he hopes some of the expenses to clean up the garage and house will be provided by his insurance company. He also tells us he's working to get the current renters out of the house.