Housing shortage causes some to become homeless
Posted:
Updated: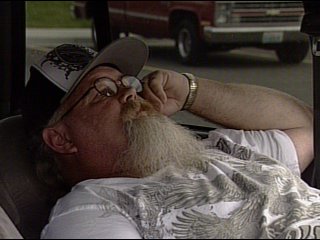 PASCO, Wash. - The housing shortage in the Tri-Cities is affecting more and more people. The vacancy rate is around 1-2%, the lowest it has been in years. The Benton Franklin Community Action Committee say for this reason they are having a difficult time placing low income families into homes.
Jimmie May is working with the BFCAC and has been homeless on and off for about two years. And at this point, he's ready for change.
"Been sleeping in different parking lots, along the river, about any place you can find to pull out in the field in the country, pull up along side of the road and go to sleep," said Jimmie.
Jimmie has worked in construction for over 20years, but after medical issues and an appendix surgery he was unable to work. But he's not giving up and looking for a fresh start. He says the BFCAC has been a great resource.
"Actually they are trying to work with me on getting a place to live and help subsidize my rent so that I can afford to live in a place," said Jimmie.
Department Director for the BFCAC, Debra Biondolillo says it's not easy finding low income families places to live. Partly because there's not as many vacant places as years before.
"They are in a position now where they have an over-flux of people applying for these apartments and can be choosy about who they put in these apartments," said Biondolillo.
As for Jimmie, he remains optimistic and knows good things will happen, it'll just take some time.
"I try to look positive on everything in life because if you have a positive outlook on life things seem to fall in place better and so that's what I rely on," said Jimmie.
The BFCAC has set up a plan with Jimmie to stay in a motel until he finds a place to live. They're hopeful more landlords will contact them about vacant places.
If you are a landlord and are interested in renting out your place click on the BFCAC's link.