State Patrol starting DUI Task Force for Yakima County
Posted:
Updated: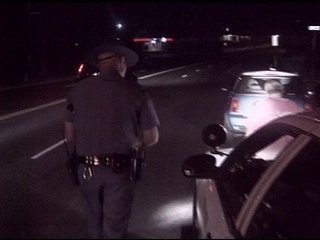 YAKIMA--Yakima County's had a problem with drunk drivers for a long time. Now the Washington State Patrol is taking aim at impaired drivers to make roads safer for you.
Last week it was cell phones. Starting Saturday, drunk drivers are the target.
"We need to do everything we can to try and save lives in Yakima County," Lt. Jim Keightley, Washington State Patrol, said. "That [means] an increase in staffing."
Now 21 troopers are on our local roadways, up from 18.
Three troopers and a sergeant are assigned to a brand new DUI task force, including D. J. Goldsmith.
"I'm very excited. It's a very exciting deal for Yakima County," Goldsmith said. "Everybody knows we have some of the most fatal collisions and injury collisions in the state."
These are some of the most dangerous roads in Washington.
Check out this table, for every 100,000,000 miles driven in Yakima, more than two people die on our roads.
That's more than double the state average, and much higher than larger counties like King, Pierce and Snohomish.
"We're going to focus on getting those drug and alcohol-impaired drivers off our highways and make them a lot safer," Goldsmith said.
The task force's main focus is catching folks who have had too much to drink and then get behind the wheel, but they're also looking for what causes a fatal accident, like not putting on a seat belt.
The always dangerous Memorial Day weekend went by without a significant DUI crash, but Keightley said the problem hasn't gone away.
"We are well behind last year as far as the number of fatalities so far," he said. "But the fact remains, the district as a whole continues to average about 51 fatalities."
The task force will hit the road mostly at night on Fridays, Saturdays and Sundays, which is prime time for drunk drivers.
They'll focus on problem spots, like Highway 97, Harrah and the Sunnyside area. Hopefully, the task force will make driving safer for everyone following the rules.