25 year old missing persons case
Posted:
Updated: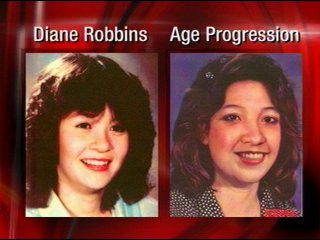 A decades old missing person case reaches a tragic milestone. 13 year old Diane Robbins went missing 25 years ago to the day, June 18th, 1985.
Workers with the National Center for Missing and Exploited Children tell us the teen went out with a friend, and was never seen or heard from again. They also say her friend was found dead in King County.
It has been a mystery ever since. All we have are pictures of what she looked like at 13, and a composite sketch of what she might look like today. She would be 38 years old. Diane has a one-inch scar on her forehead.
Benton County Sheriff's Deputies are still in charge of this investigation. They say they aren't giving up hope of finding her.
Lt. Joe Lusignan with the Benton County Sheriff's Office says, "Is there anything new that we can look at with the idea of solving it? They're not necessarily sitting there gathering dust and they're not thrown away. This is still an open investigation to us. It would be our dream to be able to solve it and find this young lady."
The National Center for Missing and Exploited Children says it doesn't appear she still has family in the area.
If you have any information on this, or any other, case call the Sheriff's Office at 737-6555. You can also call 1-800-THE-LOST.