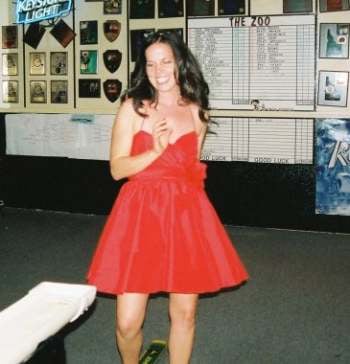 LEWISTON, Idaho (AP) - Detectives say the pace of tips about the whereabouts of a missing woman last seen in April has slowed.
Meanwhile, Rachael Anderson's estranged husband the last known person to see her remains in an Idaho jail awaiting separate federal weapons charges.
Anderson has been missing since April 16. Early this year, the Clarkston, Wash., resident petitioned for divorce after alleging her husband, Charles A. Capone, strangled and shoved her.
The tips are still coming in, but "it's obviously a lot slower than it was to begin with," says Clarkston Police Detective Dan Combs.
Amber Griswold, Anderson's oldest daughter, says waiting for word of her mother has been difficult for the family. Anderson's birthday earlier this month was especially tough.
Related Links: