Graham Trucking Returns As U-7 Sponsor
Posted:
Updated: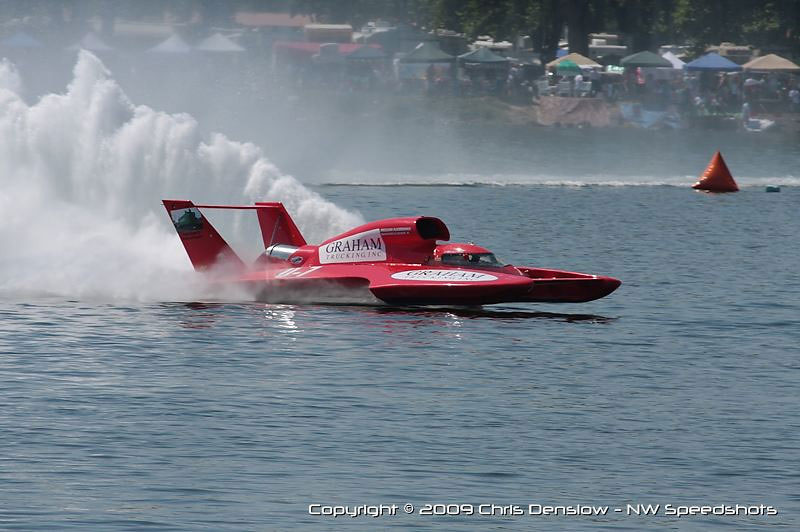 SEATTLE, WASHINGTON – Precision Performance Engineering of Decatur, Indiana and Rob Graham, owner of Graham Trucking of Seattle, Washington announced today that Graham Trucking will return as title sponsor of PPE's U-7 Unlimited Hydroplane race team for the 2010 season.
The team had a successful 2009 season with J Michael Kelly of Puyallup, Washington driving to a 4th place finish in national high points and a victory in the UIM World Championship in Doha, Qatar in November. Kelly joined the team at the start of the 2009 season and will return as driver in 2010.
"We are absolutely delighted to be back with such a professional, hard working and diligent team," Said Graham. "I couldn't have been prouder of the effort that resulted in the UIM World Championship in Doha. We look forward to another great season with J Michael Kelly and the whole U-7 team."
Speaking for Precision Performance Engineering, Danny Porter added, "We are very excited to have Rob Graham and his great company back on board as sponsor of the U-7. We spent 10 weeks giving the boat a total professional overhaul during the off season and we look for it to perform even better in 2010."
The U-7 Graham Trucking will make its 2010 debut at the Lucas Oil Indiana Governor's Cup in Madison, Indiana the 4th of July weekend.
Source: H1 Unlimited