Evans Fruit facing sexual harassment suit
Posted:
Updated: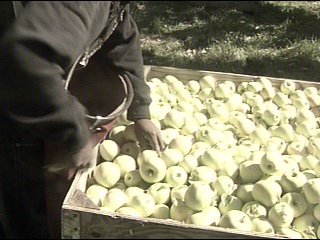 Yakima, WASH--Evan's fruit company markets themselves as a family business dating back to 1949. They are a fixture in the Valley. But a disturbing sexual harassment suit is showing them in another light.
Last week the Equal Opportunity Employment Commission filed a sexual harassment lawsuit against Evans Fruit. Six former Evans Fruit workers including a 15-year-old girl say they were sexually harassed by Juan Marin, the manager of the orchard in Sunnyside. They also say that once they came forward and complained managers threatened their safety. Yesterday a judge imposed a restraining order preventing retaliation against those 6 women, and others who may come forward.
"These workers are particularly vulnerable. Often times these are immigrant communities, and they're worried about if they do complain they're going to suffer retaliation and they're completely vulnerable to the harassers who know this", says May Che, an EEOC attorney for the accusers.
"If it turns out that any of these allegations are true those would be examples of employees acting so far outside the bounds and scope of their employment that it'll be absolutely inappropriate and Evans Fruit would take immediate action", says Brendan Monahan, attorney for Evans Fruit.
Monahan says they questioned the accused employee and he denies the harassment. He told me they are conducting their own investigation into the allegations. Attorneys for both sides point out that this lawsuit is still in the beginning stages. Evans Fruit still has about 20 days to respond to the complaint. We'll keep you posted as it unfolds.