Closing arguments presented in Sunnyside murder trial
Posted:
Updated: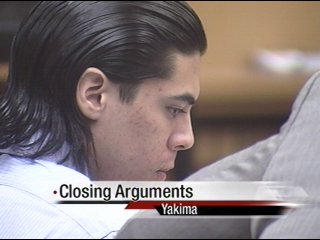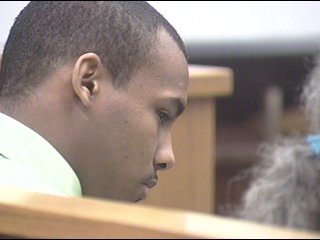 YAKIMA, Wash. -- Closing arguments are presented in a murder trial where Eric Vargas, a Sunnyside man, was killed during a confrontation with opposing gang members.
The jury has a lot of evidence to consider, the shooting happened in November of 2008, in broad daylight and in a busy part of Sunnyside. There is witness testimony and physical evidence.
The defendants are Armondo Gonzalez and Julian Williams, each are charged with second degree murder and first degree assault. Gonzalez is also charged with unlawful possession of a firearm. Police say that rival gang members got into a fight after bricks were thrown at the defendants. The prosecutor says that the defendants fired at the person who threw the brick as he ran back to an SUV.
Eric Vargas was in the SUV and hit by the gun fire. Ultimately dying from his injuries.
"She was working when she heard 5 to 6 gunshots. She's up front in the office, the office is at the corner of Gregory and 13th street. She saw a man rundown the alley across the street from her office with a gun in his hand," said Ken Ramm, prosecutor, as he recalled witness testimony of the shooting.
William's defense attorney argues that his client didn't have a weapon. While Gonzalez's attorney says it wasn't his client and that witnesses have misidentified the suspect.
As both sides wrap-up closing arguments Monday afternoon the jury will be released for deliberation.