EPA releases 5 year plan for ground water contamination
Posted:
Updated: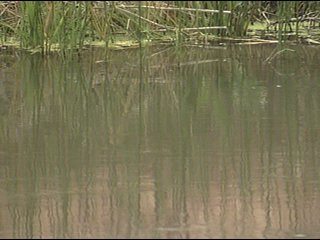 Zillah, Wash.- Lower Valley families with contaminated water will soon get relief. Employees from the Environmental Protection Agency are working to eliminate contamination and help families buy clean water.
Sandra Simmons and her daughters hurry to the groundwater meeting. They are one of many with a contaminated private well.
"You just stop drinking it and you spend a lot of money on bottled water and you have a lot of jugs to recycle and frankly, it's a pain," said Sandra Simmons, who has contaminated water.
It is also a health risk. Contaminated water from chemicals or bacteria can affect anyone who drinks it. Employees from the Environmental Protection Agency say too many people are at risk.
"If you play off the numbers that's about up to 6,000 people that could be drinking contaminated water and we think that is a significant concern," said Tom Eaton from the EPA.
A big part of the problem is fertilizers. Farmers use them daily and some of it is made up of the toxic chemical nitrate. When the crops are watered this chemical spreads.
"It's about determining where the sources are and cutting back to the point where nutrients are used for crops but not in excess amounts," said Eaton.
That is the EPA's long-term plan, to limit what goes into the ground. Their immediate plan includes spending several thousands of dollars to provide families with healthy drinking water.
"In natural processes like this maybe 5 years is what it takes, but as soon as possible but with things like this I think it may take same time," said Simmons.
EPA employees encourage people to test their water and to contact them if they are concerned about contamination.