Legal Consequences for illegal fireworks or fires started by fireworks
Posted:
Updated: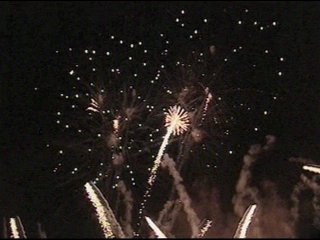 KENNEWICK, Wash.-- The Washington State Fire Marshal says there were more than 1,000 fires started by fireworks around the 4th of July last year. Damage totaled more than $5-million.
State fire marshal, Charles Duffy, says there are legal consequences for fireworks: you can be charged for having fireworks where they're illegal or you could be convicted of a crime if you start a fire.
Andy Miller, Benton County Prosecutor says, "If you set something off and it catches fire, you can be charged with reckless burning. If one [firework] goes off and damages someone's car, that could be malicious mischief. Depending on the damage, it would be a gross misdemeanor, or you could even face.. a felony charge." Miller says those charges come with pretty hefty fines and even jail time. Also, you could have to pay the costs of putting out the fire.
Only the following six types of fireworks are legal in the City of Richland:
• Sparkler - stick or wire coated, produces a shower of sparks
• Cylindrical fountain - tube, sparks and whistles, may have a base or spike
• Cone fountain – cone, sparks and whistles, may have a base or spike
• Illuminating torch - tube with colored fire
• Wheel - attached to a tree or post and spins, color and sparks
• Flitter sparker - narrow paper tube, color and sparks.
Safety guidelines from Richland Fire & Emergency Services:
• Designate a responsible adult to light fireworks, one at a time, away from anything that can burn.
• Have a water hose or fire extinguisher and a bucket of water; soak all used fireworks before disposal.
• Wait at least five minutes before approaching a "dud;" do not try to relight it.
• Never throw fireworks; never hold fireworks in your hands.
• Keep pets indoors.
• Dispose of used fireworks after soaking.