A Yakima business expands is finding a way to beat the recession
Posted:
Updated: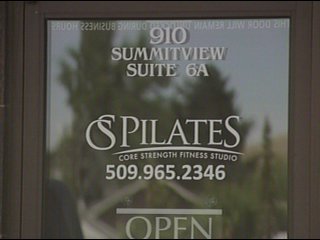 Yakima, WA--All too often these days you hear of businesses closing. But one Yakima business just doubled their space and their hope their clientele..
Unlike many small enterprises, CS Pilates has been growing. Just this past weekend owner Cathy Schlieman traded in her 17-hundred foot Pilates studio for a bigger space.
"It is a risk. I did hear people saying oh are you sure? Especially doubling the size", admitted Schlieman. But she spent two and half years in her first studio and got a great response from clients. "People are looking for a new way to exercise, something different, " she reflected.
With literally hundred of variations, Pilates certainly is an innovative set of exercises. It's not hard to see why it would spark people's interest. But these are still tough economic times…why are people choosing to spend their money on something that they could do without?
"If you have $10 of discretionary income that uncle Sam or the mortgage isn't taking, what better place than to invest in yourself?," asks Sally Lorenz- Reeves, a loyal client. She started out at CS hoping to try it for a month, that was 10 months ago.
"I want to feel good for as long as I'm on this Earth, and so I consider this a wise investment that doesn't just give back what you put in it but returns many times over", Lorenz- Reeves explained.
Still, loyal clients or not, starting or expanding a business is always a gamble.... especially now.
Schlieman has had to be flexible to help clients keep Pilates in their budgets. Shorter, lower-priced classes, package deals, and referral bonuses have helped her lose fewer clients to the recession than some other business owners.
"We're trying to find the right balance of keeping them coming and keeping us going", she explained with a laugh.
CS Pilates isn't the only business in town looking up. The Yakima Chamber says over the last 2-3 months they've seen more businesses starting up and looking to join the Chamber.