More E. coli Cases Confirmed in Kittitas County
Posted:
Updated: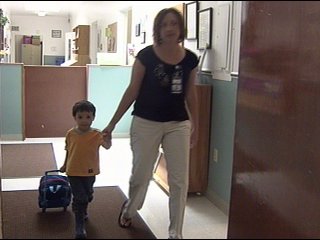 ELLENSBURG, Wash.- There are now seven confirmed cases of E. coli in Ellensburg, which has forced two childcare facilities to remain closed.
Creative Kids Learning Center and Little Tot Town were closed starting on June 30th in an effort to halt the spread of the illness. About 120 children attend the affected facilities, which employ about 15 individuals.
"We want to stress that E. coli does not come from child care facilities, and the temporary closure of these facilities does not mean that they have unsafe practices," said Health Officer Dr. Mark Larson.
The illness is usually caused by eating or drinking contaminated food or water, but can also be spread from person-to-person if infected people do not wash their hands after using a toilet or if a person does not wash their hands after changing the diaper of an infected child.
The testing guidelines that children and staff must meet before the facilities can be reopened and children can return to care were modified Wednesday afternoon at the request of the Washington State Department of Health.
Instead of requiring two negative tests for children and staff, one negative test will now be accepted if an individual has had no symptoms of E. coli within the past three weeks.
These symptoms include nausea, vomiting, diarrhea (sometimes bloody diarrhea), or abdominal cramping. For those who have had any symptoms of the illness and those who have tested positive for E. coli, two negative tests will still be required. The tests will be free for children who attend the facilities and can be picked up or dropped off at the Kittitas County Public Health Department during business hours (8 a.m. 5 p.m.). After hours and on weekends, kits can be picked up or dropped off at the Kittitas Valley Community Hospital. Call (509) 962-7515 for more information.

Most people will recover from E. coli illness without treatment but complications can occur, most often in children under the age of five years.
Please contact your local health care provider if you or your child develops symptoms of nausea, vomiting, diarrhea (especially bloody diarrhea), or abdominal cramping. Diarrhea medicines such as Imodium should not be given. If E. coli is the cause of the diarrhea, these medicines can increase the risk of complications. As with any illness, ill individuals should stay home from child care or work to prevent the spread of illness.