2 gas stations robbed, and a gunman on the run
2 gas stations robbed, and a gunman on the run
Posted:
Updated: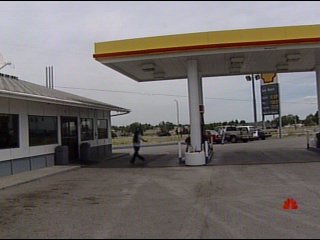 PASCO, Wash., -- Pasco Police working together with the Walla Walla County Sheriff's office to see if two gas station robberies which happened early Wednesday morning are related. In both instances, a young man, armed with a Semi-Automatic pistol approached people at the gas stations, and demanded their wallets.
Bill White, the Captain of Patrol and Investigations at the Walla Walla Sheriff's Office says they received a call at about 12:30am Wednesday about a robbery at the Sun Mart in Burbank located just off Humorist Road and Apple Lane.
White says the gunman approached two people outside the store, threatened them with his weapon and asked for their wallets. One of the victims only had four dollars in cash on him.

Pasco Police had a similar call made to them about midnight. Sgt. Reuben Marquez says someone was robbed at gunpoint at Pacific Pride, a card operated gas station located off South 8th Avenue.
The Pacific Pride Sales Manager, Sean Kelley says he's responsible for that gas station and the victim was a driver for Tri-Cities Taxi Services. The H-R manager for Tri-Cities Taxi Services, Alex Bedoya says, "Our driver reported last night that while he was in the process of fueling up the vehicle at the end of his shift, a person walked up to him with a gun and demanded he give him the money he had on him."
Police giving the following description: a young Hispanic man, 14 to 20 years old, with short hair, no facial hair, 5'6'' to 5'8'', weighing about 130 pounds.
There was no car description in Burbank but Pasco Police are looking for a dark colored, possibly gray, full sized newer model Chevy pick up truck with the words "Chevrolet" written in big black letters across the back.
If you have any information on the Burbank robbery, contact the Walla Walla County Sheriff's office at (509) 524-5400.
If you have any information on the Pasco robbery, call the Pasco Police Department at (509) 545-3421.