Judge dismisses Kadlec lawsuit
Posted:
Updated: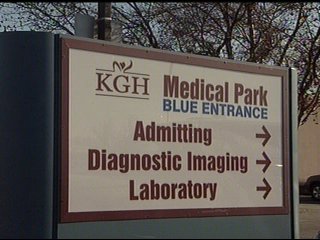 KENNEWICK, Wash. -- A judge has dismissed a lawsuit filed by Kadlec Regional Medical Center that challenged Kennewick General Hospital's Certificate of Need filed for beds at its Southridge hospital project.
KGH leaders urge Kadlec to drop a similar lawsuit that they contend is interfering with their ability to get funding for the planned Southridge campus.
Commissioner Wanda Briggs said, "The judge clearly said Kadlec was not harmed by KGH's certificate of need. We are very pleased with the judge's quick action and we call upon Kadlec to drop a similar lawsuit it has filed in Thurston County Superior Court as well as other actions it has taken to delay our ability to move forward with financing for a new hospital campus."
Leaders at Kadlec say they were disappointed but not surprised by the ruling. In a release Thursday afternoon, they said, "This is just another step in a long complicated process."
They say that despite the dismissal, the hospital's position remains sound. In a statement sent Thursday, Kadlec leaders say:
"At the heart of the matter is KGH's request for beds. According to the most recent data available from the State, KGH has been averaging approximately 50% occupancy. Kadlec is operating consistently above 70% occupancy. It is clear that KGH has sufficient room to grow within its current 101 bed capacity, while Kadlec needs additional beds immediately.
Kadlec has consistently requested an explanation of why KGH has overstated admissions, occupancy, and rates of growth in its CON applications. To date, KGH officials have not explained the data inconsistencies.
Kadlec remains committed to resolving this issue and making sure the community has sufficient beds when they are needed"