Countywide criminal records system moving forward
Posted:
Updated: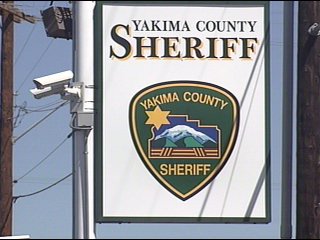 YAKIMA, Wash. -- When a crime happens in Yakima County there's no guarantee the suspects will stay in just one area. Like the situation where a Selah home robbery suspect was also wanted for involvement in a Yakima shooting.
Police officers in other cities don't have quick access to the criminal records or current call that could soon change.
"A patrol officer in the country can now see a pursuit that's in progress in Yakima or a robbery that just occurred to see what info is being put out," said Chief Sam Granato, Yakima Police Department.
The Spillman System is a countywide criminal records management system. Fourteen law enforcement agencies in Yakima County have agreed to use the program that's city police departments, fire districts and the Yakima County Sheriff's Office.
"After months of education and telling them what the system is going to cost they understand it's value and the importance of getting it done," said Granato.
Granato said it just comes down to efficiency.
"For example the Yakima Police Department alone to be able to write the reports in the car that will almost eliminate four clerk positions in the city because we no longer need the clerks to input that data because the police officers are doing it directly from their car when they write their reports," said Granato.
The system will cost around $2-million with most of the funding coming from grants. Once all the agency's sign an inter local agreement the system should go into place by September.