Friends and family grieve over death of Elwyn Fletcher
Posted:
Updated: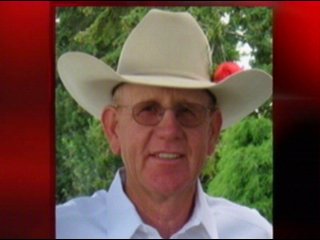 MESA, Wash. -- Friends and family are mourning the loss of a well-known Franklin County rancher. 65 year old Elwyn Fletcher died Tuesday after he crashed his small plane near Keller in Ferry County.
Elwyn's son, Jesse, said his dad always wanted to pilot a plane and was an experienced flyer. He was helping friends spot cattle from the air when his plane crashed. The small community of Mesa lost a pillar.
"I just can't believe it. I'm still in shock I think. It just seems so unbelievable right now. It hasn't really sunk in yet," Said Lori Fletcher, Elwyn's son.
His son, Jesse said, "flying had been a long time dream of my father's. Ever since he was a little boy, he shared with me. He'd been flying for several years."
It was an accident nobody saw coming. Family members say he was flying near Keller, helping tribal members spot their herd; something he and his family did best. They help raise cattle. In the small town of Mesa, the Fletcher name stretched for miles.
"I lost my father yesterday, but I also lost my best friend. Basically ever since I was old enough to eat a cheeseburger and take care of myself, I was with my dad," said Jesse.
Lori added, "he was a loving husband, he was an incredible dad, he was a wonderful friend and neighbor to the whole community."
Another person was aboard the plane the time of the crash, 22 year old Justin Marchand. He was there to help look for the cattle. Marchand is still at Sacred Heart Medical Center in Spokane.
The Fletcher family will have a celebration of life remembrance on Saturday.