Referendum 52 to hit November Ballot
Posted:
Updated: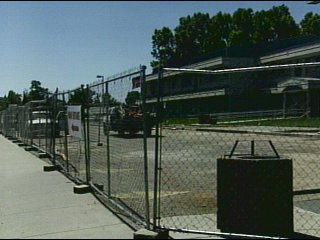 PASCO Wash., -- Referendum 52 will be appearing on the November ballot, and that means many schools across Washington may be getting a much needed make over if it passes.
Healthy Schools For Washington, a coalition group of teachers, nurses, parents is pushing the referendum to pass along with Rep. Hans Dushnee, who proposed it and helped it pass during the 2010 legislative session. House Bill 2561 was signed by the Governor in April 2010 and then it's up to voters to decide.
Approving Referendum-52 authorizes $500 million dollars to fix schools, universities and colleges across the state. The construction work is funded by extending the state's bonding capacity, which raises the state debt by 1.5%. The bonding capacity is insured by extending the tax on bottled water beyond 2013. Healthy Schools for Washington estimates R-52 will provide for $2 billion in new construction dollars to be spend on the education buildings, creating some 30,000 jobs state wide.
The piece of legislation is specifically designed to remodel buildings to become more energy efficient -- things like installing new AC and Heating Units,windows, roofs.
The proponents say since it is not a tax increase, it will not cost tax payers any new taxes or fees. They say the funding will come from money borrowed by the state and then the state will back it back over time, into a general fund.
Healthy Schools for Washington says R-52 would save Washington tax payers $130 million dollars per year by reducing energy costs and other inefficiencies.
For more information on the R-52, click here.