Minority Business Ownership Rising Double the National Rate
Posted:
Updated: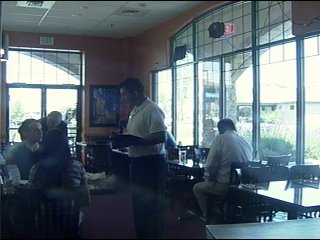 WEST PASCO, Wash. -- Census Bureau findings reporting that Minority Business Ownership has Increased more than twice the national rate. The number of minority owned business increased by 45.6% to 5.8 million between 2002 and 2007. The total number of U.S. businesses increased 18.0% during that same time period to 27.1 million.
Isidro Ortiz, owner of three Fiesta Mexican Restaurants within the Tri-Cities says, "Minorities are opening their eyes to what's out there, the opportunities. They're living the American Dream. A lot of people are actually getting an education."
Gilberto Mendoza, the Public Relations spokesperson for the Tri-Cities Hispanic Chamber of Commerce says the growth may be because minorities have no other options than to go into business for themselves.
"Sadly to say the first people to go when there's unemployment is minorities and Hispanics," says Mendoza.
Tony Benegas, owner of Benega Engineering in Richland says it's all about good old fashioned hard work and networking. However, being a minority has helped him get an 8-A certification, which he just utilized last year.. Benega says, " the small business administration does have some good programs. I've been in business for 5 years and last year is the first year it has gotten me a contract."
Ortiz used his minority status as well, "I did get an SBA loan and that's when we expanded over in Kennewick with our second location," he says.
Increases in the number of minority-owned businesses ranged from 60.5% for black-owed businesses to 17.9% for American Indian and Alaska Native owned businesses. Hispanic owned businesses increased 43.6%.
In addition, the number of women owned businesses rose 20.1% during that same time period, 2002-2007.