An increase in prescription drug overdose deaths
Posted:
Updated: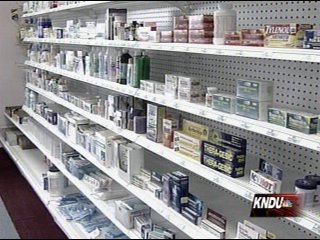 YAKIMA, Wash -- Washington Health District leaders say more people are dying from overdosing on prescription drugs. While some deaths could be considered suicide, most of them are being called accidental.
Health leaders say 27 people in the Tri-Cities died from overdosing and another 26 in Yakima. Those numbers could be rising.
It is not a new trend, but it is more common today. Every year hundreds of people are getting hooked on prescription drugs and the result is deadly.
Dr. Erik Miller, from Memorial Hospital says in many cases people think they are taking enough to get high, but in fact they are taking enough to slow their breathing and risk death.
Doctors from Memorial Hospital say every month about 100 people ask to get more than the needed amount of prescription drugs; like vicodin, oxycodone, and percoset.
"They're kind of mixed medications and I don't think people realize how much Tylenol they could potentially get, which could cause liver problems," explained Dr. Miller.
In the last two years, 23 people died from overdosing in Benton County; 4 in Franklin County and 26 in Yakima County. The Yakima County Coroner says so far in 2010 they have already seen 6 deaths from this. Doctors say they do try to track and monitor how many prescriptions they give out, but there is only so much they can do.
From 2003 to 2009, the number of people in Washington State who are dying from overdosing on prescription drugs went up 90%.
Doctors want to remind everyone to carefully read the labels and not take more than the recommended amount. They also suggest keeping your medication away so others cant get it.