Drivers can't pick up people on the side of 240 during Water Follies
Posted:
Updated: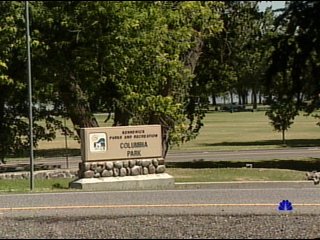 KENNEWICK, Wash., -- July 23-25th, Columbia Park will be filled with thousands of people ready to watch the Water Follies. Sgt. Zach Elmore says he's expecting at least 15 thousand people to attend, and half of them to drive. The Department of Transportation and Washington State Patrol will shut down several park entrances half an hour prior to the last race Saturday and Sunday.
"As you come West bound on the 240 in the afternoon, you will not be able to enter the park," says Elmore. The Edison Street entrance will also be shut off and turned into an exit only at around 10pm. Both lanes inside the park will be one-way and traffic will bleed out and merge onto the highway.
Kathy Powell from the Water Follies committee recommends that all designated drivers arrive an hour early and then there should be no problems picking people up.
Elmore says they're especially looking out for people getting picked up off the side of 240.. "Once everything is coned off you cannot stop on the state route and to drop off and pick somebody up. You cannot drive through the cones and if you do so you can be cited."
Sgt. Ken Lattin, with the Kennewick Police Department says the Ben Franklin Transit system is your best bet. "Buses will stage near the Veterans Memorial at the round about in the middle of the park and they will be going every 15 minutes," says Lattin.

The Edison and Columbia Center Blvd entrances will open at 8 a.m. Saturday and 7:00 a.m. Sunday for the general public. The general public will be directed to the west end entrance and parked along the park road.
Hartford and Fruitland Street entrances are available for vendors, staff and boat teams only.

For more information on the Water Follies, click here